Presents
GCH. Satins Dazzle The Stars At Sidels

Sire:  Ch. Satin'sFirecracker 

Dam:  Satin's Hurricane Kati

05-02-08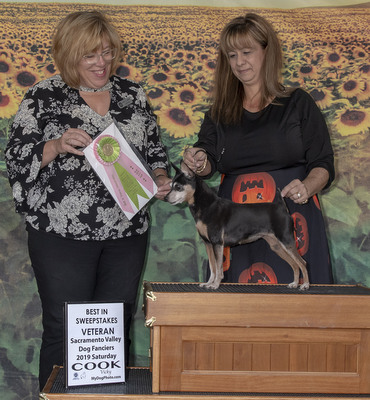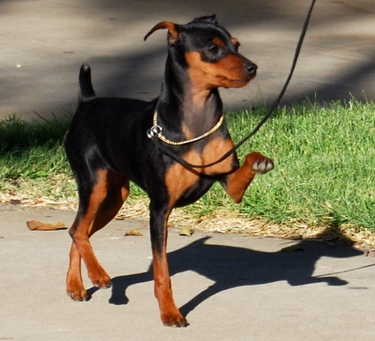 Achievements
: Dazzle came out to play as an 11.5 yrs old Veteran this fall and picked up where she left off 8 yrs ago–She never missed a beat and was happy as can be, to be in the ring 1 more time.
Not only is she the 1st bitch on the west coast to achieve her Grand Champion title as well as being the 1st black/rust to do so.
Dazzle's only litter produced a singleton, Sassy, who finished in 11 weekends.Dazzle came out to play at the M.P.C.N.C Specialty at 10.5yrs old as a Veteran and was awarded Select Bitch…Pretty awesome for the little old lady!
Pedigree of " Satins Dazzle The Stars At Sidels"

Parents

GrandParents

GreatGrandParents

SIRE

Ch. Satin's Firecracker     

 

 Chateau Acres Some Turbo

  Ch. Pevenseys Gold N Then Some

 Chateau Acres Porsche

 Ch. Satin's Ramblin Daze Mae

 Ch. Aleigh's Spark of O'Riley

 Satin's Ramblin Rose

DAM

 Satin's Hurricane Kati

 Ch. Aleigh's Satin Wind Spirit

 Ch. Aleigh's Spark of O'Riley

 Ch. Aleigh's Emerald Queen

 Ch. Satin's Time For Reba

 

Islands O'Riley of Sunsprite

 Ch. Satin's Gold Moment In Time